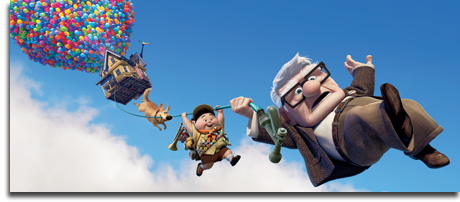 For quite a while, the most popular post here on Progress City was a text-light collection of stills from WALL-E. While I try to take this as a reflection of that film's popularity and not a referendum on my writing, it's obvious that people love to get online to find pictures of their favorite characters. So for everyone looking for more images of Carl, Russell and Dug, here's a collection of images from Pixar's most recent triumph, Up.
Hopefully, I'll have a commentary about the film online soon, but until then enjoy the eye candy!
Gallery not found. Please check your settings.
Related Posts...